Having an easy-to-navigate and visually appealing website is important for every business. But getting started can seem intimidating for people who have never had their own site before. Below are tips for building your first business site.
Have a Clear Goal
Every small business website differs because each one serves another function. If you prefer your first business site to be a portal for people to purchase products, you want to build it around that objective. If you would like it to offer information and lure potential customers to call you, then you need to assemble it with that aim in mind. Cheap websites without a clear purpose is only going to cost you time and money while providing little, if any, advantage.
Write Your Own Content
Before getting started with building your first business site, you need to pick, at least in basic terms, what you want it to say. According to Emily Bracket, president of branding and design company Visible Logic, the site owner should at least begin the content writing to their own website. Even if you intend to hire someone to edit or polish it eventually.
State Your Purpose Clearly and Immediately
You want to be certain that the web page content of your site is not too long-winded. Website visitors do not often spend plenty of time reading through pages of articles merely to find basic info. So be certain that the essential points about your business and its offerings are extremely clear and simple for people to find.
Use Calls to Action
Another way to make your goals quite clear to visitors would be to use calls to action. Would you like them to subscribe to your newsletter? In that case, add a form on your main page. Would you like them to shop through your new assortment of goods? Tell them so.
Create a Page Hierarchy
Just about all business sites include at least a few distinct pages. You might decide to go for a very simple format, such as a home page, about page and contact page. Or you might want various pages to your different services, with a main services page that provides a general overview. That's something that you need to decide on, or at least think about, before building or hiring someone to construct your website.
Draw Inspiration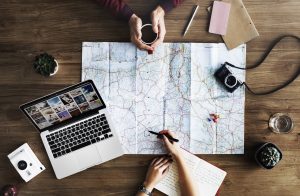 If you are unsure of how you would like your first business site to look research your competitors for ideas. For example, if you are a mortgage broker, search for mortgage website design for inspiration. Do not copy them, naturally. But searching for some external inspiration can help you to get an idea about what you would like from your new website.
Professional Site > Personal Accomplishment
Small businesses strapped for money may want to go the DIY route for their first company site. Though a few have done this successfully, it is tricky for a new small business owner.
Choose a Trusted Host
There are a lot of different hosting platforms available. Many businesses urge and mainly work with WordPress, which is a good scalable and customisable choice. But there are others which you could look into based on the requirements for your particular site.
Consider Future Development
If you plan or expect to grow your company fast, think carefully before opting for a low-cost platform aimed at cheap website design. Platforms such as Wix and Squarespace can work great for companies that plan to remain relatively small and use only a couple features. But in case you ever outgrow them, shifting all of your site content to another host can be a nuisance.
Get a Designer You Admire
If you will hire someone to create your first business site, select someone who you think fits the style of your company. Among the best ways to do this is to look at these sites that you respect and see who is responsible for the layout. Furthermore, a designer who has experience in marketing for mortgage brokers is a great start if that's what your business is.
Seek Samples and References
As soon as you have a few names to take into account, have a look at their other work and do not be afraid to ask for references.
Consider the Project's Scale
Even in the event that you've found some websites you like, they may not have many components that would be applicable to your own site project. If you are searching for examples, you should take into consideration the scale of this project together with the actual design components. You don't need to pick a designer based in their job with huge brands which have hundreds of site pages if your job is extremely small and basic.
Peruse Pre-Made Topics
Not every business owner will have the funds to hire a design team. But don't fret, as there are other options. There are loads of pre-made themes available for sale, based on the hosting company you've chosen. So, find a theme that fits with your branding and will allow for smaller edits later on.
Stay Away from Free Themes                                              
Many caution companies choosing free themes for their websites, since they often are not as protected as those you buy. It doesn't need to be a massive expense, but even a small investment in a fantastic theme can help keep your first business site protected.
Tell a Personal Story
A different way to make people feel more connected to your business via your website is to tell your story. It's really great to add a story about yourself or why you created the company in the first place, provided that that reason is something more than simply 'to make money.'
Setup Easy Contact
With very limited exceptions, every company site, regardless of the size or type, should include contact info. This may be an email address, telephone number, address, social accounts, or all of the above. The more ways you give people to contact you, the more likely they are to feel comfortable reaching out.
Always Include a Contact Form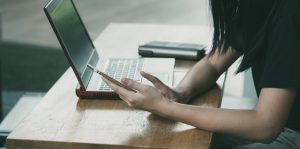 When deciding which kinds of contact information to provide, a contact form should always be included. Sometimes people are wanting to get connected but they do not have access to their primary email address or just cannot click on your email link for some reason. A contact form makes it easy for people to send a message regardless of where they are or what sort of device they're using.
Keep Layout Elements Simple
Whether you are working with a designer or simply picking a template, do not go too mad with different design components. Stick with a few colours or textures and do not add a lot of different fonts or type dimensions.
Make Text Easy-to-Read
Since the text of your website is likely what is providing the majority of the pertinent information to your customers, it is important that they can actually read it. Fundamental typefaces, like those that your designer or theme will likely suggest, are perfect for readability. So, don't go changing all of your fonts to elaborate lettering simply because you think it looks cool.
Add Valuable Images
Visuals like images may also go a long way for adding interest to your first business site. Some ideas for related images include team photographs, examples of your work, and even relevant stock pictures.
Include Client Reviews
Customer testimonials can be another terrific element of business websites. If your company is brand new, focus on getting some positive testimonials initially, as opposed to simply publishing dull, generic recommendations. But even a couple of text blocks from clients can help build your credibility.
Insist on a Mobile Site
But no matter which sort of content you choose to include on your site, be sure that the website itself is responsive or mobile friendly. Having a website that is not mobile optimised may drive away customers, hurt your SEO and look unprofessional. Find a professional who can craft websites to suit multiple screens from computers, tablets and mobiles.
Research SEO
Search engine optimisation (SEO) is a concept you will have to bear in mind during the entirety of running your site. Your designer should be able to assist with the basics in the beginning. But over time you will likely need to educate yourself about some of these theories so that individuals can easily find you online. A professional who knows the importance of things like key words and Google AdWords and how this can have a positive effect on the traffic to your site.
Learn as You Go
After your first business site is live, the procedure is far from over. You've made a terrific first step. But a provider's site is not really complete. Insert or alter elements as your company grows and changes. Adapt to things like SEO and mobile designs. And always remember to keep your customers' wants and needs in mind.