So you have just walked into your shared office space to find more paint peeling from the walls musty, stained carpets and as you go through to the staff room you find there are no clean coffee mugs and the coffee machine is blinking for a clean cycle to be done. There is no fresh milk in the fridge, so you give up on the morning coffee. As you get to your desk you see the rocky old seat that you sit in for most of the day that isn't even the correct height for the desk, the computer keeps freezing and there isn't one pen in the office that works. Thoughtful workplace design is so important for several reasons.
Aesthetic Workplaces Mean Happier Employees
Having an appealing and functional workplace is important for productivity and employee morale. Employees don't have the time to be dealing with non-functioning items and appliances within the workplace. First of all, start with some colour, yellow is a happy and encouraging colour while red makes people feel passionate and what better place to put red is in the workplace. Create spaces that are modern and professional, places where employees want to work.
More Productive Employees
The structure and layout of an office is also important. If you have multiple lounges, conference rooms, and shared spaces you need to ensure they are functioning, have clean furniture and everything is in working order. This includes working pens, updated computers, designating someone to clean the coffee machine, dishwasher for the staff room and chairs that sit at the right level to avoid eye strain. Workers are not going to want to work properly if they are uncomfortable at work or are wasting time trying to fix things. The more equipped with the right working equipment your office is the more productive your employees will be. This global information services company underwent a complete office interior design fit-out that included open plan work areas, a café, lounges and teamwork areas.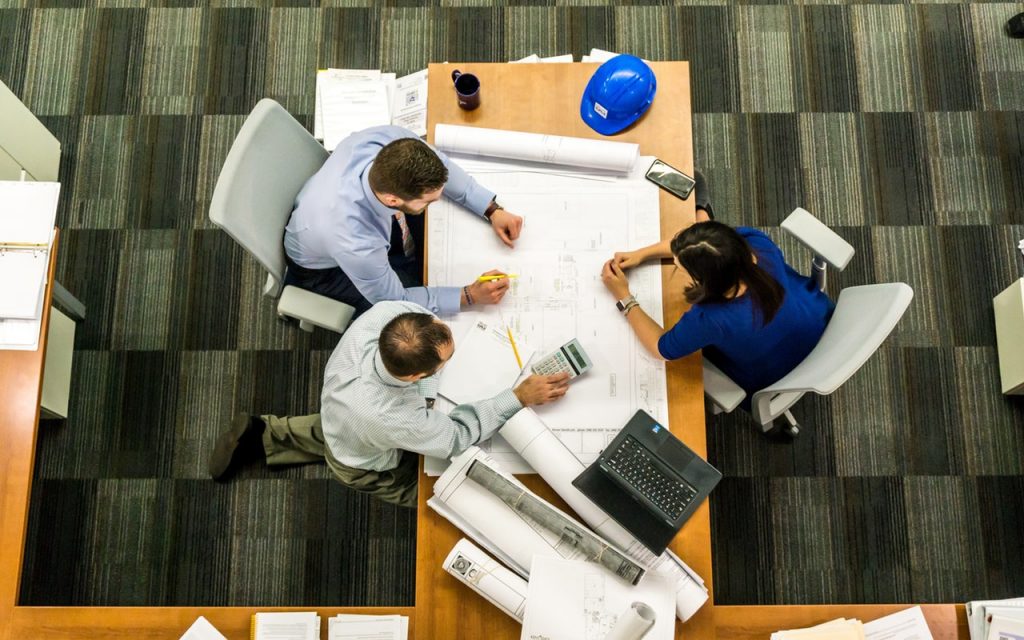 The Professional Finishes
If you are dealing with tacky furniture it is just more frustration waiting to happen. Worn and dirty furniture is very uninspiring and doesn't offer much professionalism to the employees and even people who enter the office. You don't want to be inviting a client into your office that has an uncomfortable dirty chair with a rocky leg. You need to maintain the professionalism within your business in order to have your business and employees thrive. It is important that your workplace design reflects your brand.
Get Rid of the Old-school Office Cubicle Design
If your office has high-walled cubicles this will greatly decrease employee moods. Promoting isolation will increase depression and an uncollaborative environment. Small barriers are fine if required but try to bring in more open space stations so employees can see more going on around them and can communicate with others easily if they have a problem or a concern. A happy environment means better business. If you are a big company, hiring an interior designer or architect to plan and deliver a new workplace design is a great idea as they are professionals in this area and will work within your budget.
Allow Personalisation
Employees like to add personalisation to their workspaces. Allow employees to add appropriate personalised items like photos and small desk plants. Having friends and family faces on the desk to see every time you sit down can be a motivator for staff knowing they are working for their family.
An employee office isn't just a workplace but a second home. People who work full time spend more time at work than at home so ensuring the space they are in all week is a positive one is paramount. Making some aesthetic changes and upgrades to the workplace will help employees feel more comfortable and livelier so stress is reduced and productivity is enhanced.