Before training an employee, you need to be updated with the current trends of that profession or career. Among the reasons for training is the goal of becoming an expert in a specific field. Usually, acquiring more skills, and upgrading your knowledge often consumes time and resources. While it's essential for companies to train their employees, management of organisations should install learning management systems (LMS) to save cost. Our research shows some insightful reports on the importance of cost-saving training plans.
Increase in Confidence Levels
A worker that's yet to accomplish a significant milestone often has a low confidence level. Proper training needs to be undertaken before the worker's loyalty to the organisation can be considerable. Getting more training on the job allows employees to make relevant contributions that will grow the organisation. Also, it encourages employees to become competitive in marketing or operational roles within their organisations. To increase the confidence levels of your employees you can also introduce a leadership development program.
Prepares the Worker for More Opportunities
An organisation that trains employees are often rated highly by competitors in the industry, and customers. Sometimes, training creates a strategy that prepares the worker for more opportunities. Also, employees that attend regular training can attract potential customers. As a way of boosting the company's reputation, employers acquire people-management skills to understand and optimise the performance of their employees. Additionally, a work culture that improves the skills of employees prepares them for more opportunities and overall leads to you having a high-performance team.
Improvement of Efficiency
Office managers train their employees to become efficient when they fulfil their responsibilities. Regardless of where job training is actioned, new knowledge can improve the employee's performance. Naturally, smart employees like to reciprocate by increasing their performance after completing the training. They perform their tasks to prove their competence and show the success of the practice.
To Boost Morale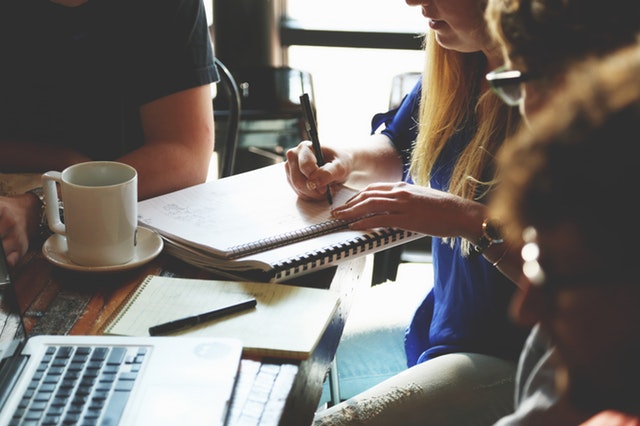 When money and time have been spent on training an employee, it might impact on their morale positively. It's not rare to see employees with a deficit of essential workplace skills, and weaknesses. However, a powerful learning management system that focuses on employees' satisfaction and morale can help. As a development program, training helps to boost confidence. Relevant courses of a training session can support employees, and improve their competence. Having a well-trained staff is likely to be motivated and ready to work diligently. There could be internal weaknesses within an organisation, but a workplace that supports the sharing of knowledge can overcome this drawback. So, training creates an environment where specific courses help to boost the employee's confidence.
It Lowers Employee Turnover
Employees are likely to leave a selfish organisation. Training your employees is an investment that makes them feel appreciated, and challenged for more performance. Typically, workers stay in organisations where they can grow and enjoy progressive career developments. The turnover of employees (changing employers) is higher in organisations that don't train and develop staff. However, staff retention policies that focus on regular training are better than the vast cost of recruiting and replacing an employee that's not motivated.
What Are The Common Ways Of Acquiring More Job Training?
Training for a specific skill is very relevant in today's labour industry. Every day, we see new skills and upgrades in the old ways of working. However, training consultants can customise the right courses that can improve the employee's performance. There are appropriate methods of delivering training to employees, and some include the following techniques.
Blended learning is a mix of online and classroom techniques.
On-the-job learning allows employees to acquire more knowledge.
In-house training from supervisors, managers, and consultants.
Individual study.