Setting up and running a museum can be difficult, there's a lot of details involved and requires a lot of vision and organisation. Here are ten essential considerations for starting a museum.
1. One Page Description
Write a one page description of your desired museum, or exhibition installations. What sort of museum are you creating, perhaps an art display, or local history museum? This is to get a better understanding of the content that will be displayed in your museum.
2. Community Meetings
The next step of starting a museum, arrange a neighborhood meeting, invite politicians, "want to become politicians", parents, teachers, school superintendents and property developers and ask "what sort of museum would you like?". DO NOT show drawings of the proposed museum, DO NOT describe the memorial you're planning. Listen and learn what the community needs.
3. 20 Museums
As part of starting a museum, see twenty museums of the type you're interested in. Keep notes and take a lot of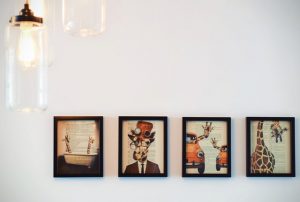 pictures. What is their annual attendance? What is their ticket cost? Find out their operating expenses, the National Center for Charitable Statistics is an amazing resource. Notice the tiniest details, what exactly does the floor staff wear? Do they have a museum shop? Which kind of ticketing system do they use? Write a thank you note to any staff you meet throughout your trip. Combine a museum organisation and become involved. Return to your community and show them the findings of your museum visits.
4. Real Estate Developers are your friends
Make an effort to meet the real estate developers in your area. Every job of starting a museum has to be in some way, inspired by past property. Make friends with property developers and tell them of your museum thought. You'll be amazed how your plans will resonate with property developers. You're providing a community resource. Don't make any arrangements with real estate programmers until after you've raised over half of your funding.
5. Do the costs
Starting a museum is extremely costly, as a guideline, the exhibition space is half of the general distance, a 4500 exhibition space becomes a 9000 square ft building at $200 per square foot of new construction is $1.8 million dollars, and roughly, $150 to match the gallery spaces, $675,000, overall $2,475,000 in start up costs plus operating costs. If you use an average of $40 per square feet for operating costs your annual operating costs would be $360,000 (salaries, utilities, maintenance and museum storage solutions), not including an endowment. Produce a business plan, can you get at least 50 percent of your annual expenses? Be conservative with your yearly attendance figures.
6. Own your words
Research different words in which describe your intended museum, the more specific you can be, the better. Use Google Analytics and buy domains linked to the words that explain the museum. Create a title for the organisation, and try to be very particular.
7. Non-Profit
Up to this point there's absolutely no need to form a non-profit, it's an advantage to wait. Get people involved, build a community around the memorial need, then form the non-profit. The best museums are the ones which grow from their community. Organize your Board of Directors. Your Board should comprise, politicians, business people, investment specialists, property developers and interior decorators, specialists in the subject of the museum, teachers, school superintendents and possible donors. A bigger Board of Directors (20-25 people) is fine when you're raising funds.
8. Pre-View Facility
As part of starting a museum, create a trailer facility, a smaller version of your yet to be opened museum. The preview facility might be quite small and only temporary. The preview facility is terrific for talking with prospective donors, you can now walk donors through a tiny version of the last museum. Speak to architects and exhibit designers. Inform them of your plans and pick an architect and an exhibition designer.
9. Raise Money
Utilise the Board of Directors. A favorite story of mine is an Executive Director needed $500,000 for a new exhibition, he called a meeting and stated to the Board of Directors "I need $500,000, each of you either have to contribute $25,000 or find somebody who will contribute $25,000." At the close of the meeting a Board member wrote a check for the full $500,000. To learn more read my article "Museum Fundraising"
10. Share the Vision
As you begin the design process walk prospective donors through the preview centre, not including details like interior decorating at this stage (with museum preview booklet in hand), and talk with them possible icons of this centre. Show them your vision! Try not to make any guarantees for naming opportunities until you're confident that you will accomplish your capital campaign objectives.